Film production
We create, we plan and we are hands-on: shooting film in 4K standard, sound recording, crane operation, drone flights, lighting
Post production
From editing to color correction, 2D- & 3D-animation, sound dubbing and titling, playout and picture design up to the perfect film.
Service
Conceptualiziation, encoding, consulting: we offer full service video solutions. From DCP-encoding to conducting interviews.
House Reel
short and sweet: a compilation of pictures of the passed two years – two minutes, that's it.
Current Projekts
Below you can have a look at what we have been up to in the past few months.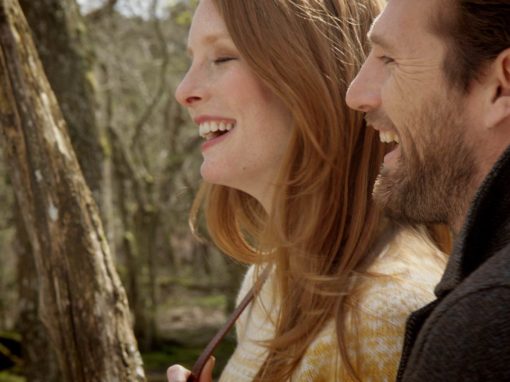 Sound Recording
Mobile studio-quality multi-track recording on location. Because great films need great sound.
2D- & 3D Animation
Wether it is title design, architectural & info graphics: through animation we can show what the camera cannot.
Editing
We edit stunning films in Final Cut Pro X, Premiere or AMC – what ever works best with your work flow.
Color Correction
We create the look and the picture aesthetics and give the material its finishing touch. This is how the big pictures are made.
Sound & Mixing
The right music, great voice-over speakers & excellent mastering turn a video into an extravaganza.
Encoding & DCP
We convert professional movie formats and enhance footage for TV & cinema presentation.
Creation & Conception
From the script to the logistics of a shoot: we develop content and plan the cinematic implementation to its last detail.
Consulting
Benefit from our experience & our vast network of filmmaking professionals.
We are passionate about video production
For documentation, advertising, social media, internal communication, trade shows, events & television
Video team
Everything in one box.
we are a production team with nearly ten years of practical experience in camera operation, editing & post production and we offer full-service video solutions.
We develop creative, functional & scalable video concepts and we implement these at the highest technical level.
Our Key Topics
Documentation, live, television, fashion, culture, business, image, information, social media, technology, know how & knowledge, innovation, creation, conceptualisation, design, enjoying work, the love of film, enthusiasm for people who are dedicated with the same enthusiasm.
Self-perception
Film crew, network, agency: diverse and inquisitive
Only when you manage to remain inquisitive and don not shy away from unknown territory will you sustainably become better. With this conviction we have been taking on new issues and challenges since 2007. We are evolving constantly and we remain at the cutting edge of technology.
Network
Friends will be friends
As an ideal add-on to our in-house services we rely on a solid network of professional & experienced designers, editors, illustrators, camera operators, actors & models, script writers, announcers & dubbing actors, translators, programmers, 2D- & 3D-animators and sound engineers.
Gear
Good stuff
In order to guarantee a production chain with no weak links we rely only on up-to-date, professional and perfectly maintained equipment: cameras by RED, Sony & GoPro, sound gear by Shure, Sennheiser & Tascam, Manfrotto stands, you name it.
At our own facilities we work on calibrated high-performance work stations. We work in Final Cut Pro X, Adobe Premiere & After Effects CC, Leonardo DaVinci Resolve and Avid Media Composer. We can read and write any conceivable video format. And we do exactly that.
We are proud
Since 2007 Musebox have realised projects for e.g.:
Bayer
Benteler
Bertelsmann Stiftung
BMZ
Böhringer Ingelheim
Chassis Breaks Int.
Deichmann
Deutsche Welle
Henkel
Janssen
K 3.0
Ketchum Pleon
Kraft Foods
Lego
Man
Meinecke & Rosengarten
Metro
Sky Premotion
Staatskanzlei Düsseldorf
Telekom
The British Shop
TÜV Rheinland
Universität Köln
Verein Deutscher Ingeniuere VDI
WDR
ZDF
Zebris
It may be hard to find somebody in the media landscape.
But asking is easy.
Contact
Musebox Video Productions
Digital Video Lab
Moritz Esser & Ralph Striebinger GbR
Johannisstrasse 47
50668 Cologne
Germany
Hier finden Sie uns
Wir eröffnen demnächst unsere neuen Räume in der Johannisstraße – 3 Fußminuten vom Kölner Hauptbahnhof entfernt.